Keeping your roof in good shape isn't something the average person can or will do. Let's face it, no one will go on top of their homes each year to inspect it. And most of us certainly wouldn't want our parents up there. So how do you know when your roof needs some attention and repairs? In this article I'll go over some things that you should look out for with your roof and when you find them it's best to call some roofing contractors to get your roof inspected and repaired. 
Signs it's Time to Call Some Roofing Contractors
For roofing contractors, looking at parts of your roof can give them tell tale signs. They will look for nails popping up, missing shingle tabs, or even screws backing out of metal roofing. For most home owners however, getting on top of the home is dangerous and most of us just don't like to take that risk. So all of the tips for signs of roof damage in this article can be done from the ground. If you prefer to go onto your roof and check for damage, be careful. A slip and fall from the roof can be fatal. It's best to leave this up to the experts.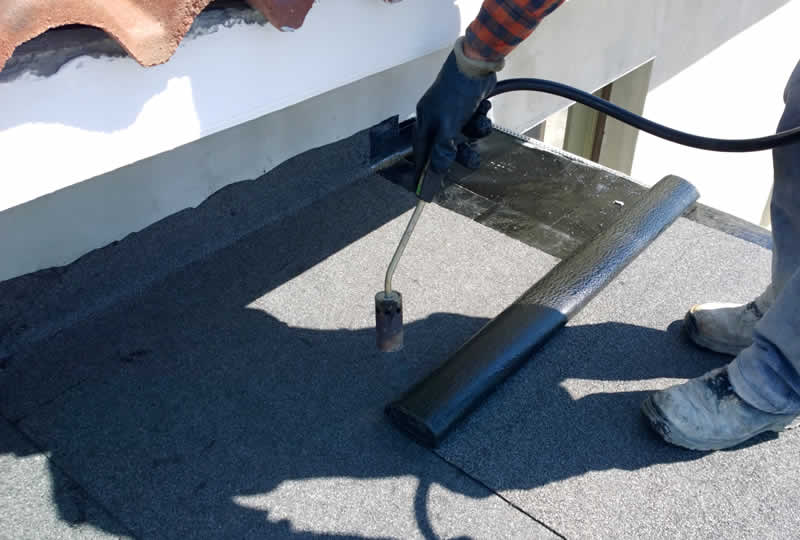 Don't Take the Risk, Take a Drone
A common tool many people are using now to survey damage done to their roofs are drones. Drones have came down in price over the last few years and they allow you to quickly look over your roof from the ground which is safe and also very effective. In fact, a video recording of the damage of your roof can be emailed to potential roofing contractors when getting quotes for a fix. Of they can also be sent to home insurance companies as proof of damage after a storm. Having a drone video can really expedite the entire process and get your roof repair started quickly.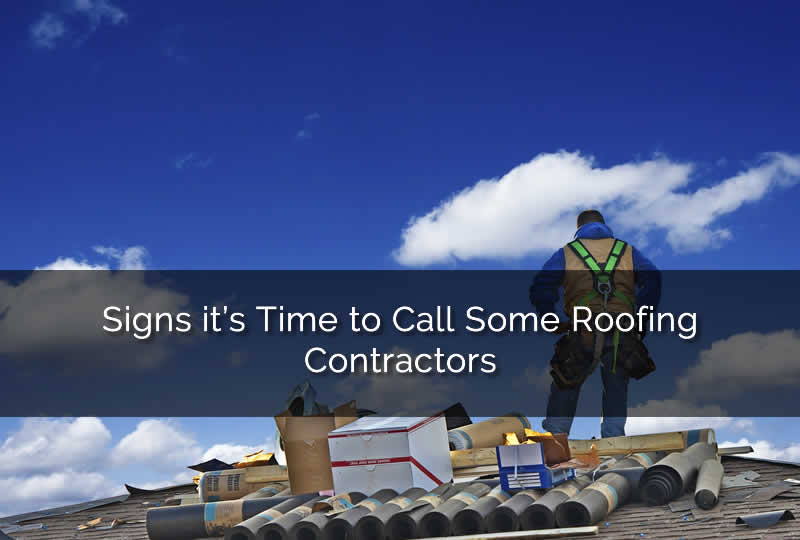 Signs a Shingle Roof May Be Damaged
Shingle roofs are one of the more common roofs used today in Michigan. There are many different styles of shingles that are on the market. One of the problems that many home owners have with shingles is they break during storms. The wind can blow parts of the shingles called tabs up and cause them to break. When this happens it exposes part of your roof beneath. Although a tab is blown off the roof it may not leak right away but it will eventually fail in that spot. A great way to check for damage to shingle roofs is to look for broken tabs on your roof. Usually you will find parts of the shingles blown off the roof and in the yard after a storm. You may also notice dark spots that are square on your roof. Once the shingle tabs start breaking like this it's usually time to get a new roof installed.
Signs a Metal Roof Will Soon Fail
Metal roofs are becoming more and more common due to the choices of textures and colors. Unlike shingle roofs, metal roofs damaged in a storm are easier to spot. In the case of severe winds you'll see the metal twisted and bent. Any metal roofing like this will surely need replacing.
A slip and fall from the roof can be fatal. It's best to leave this up to the experts.
Other not so common reasons a metal roof may be starting to fail is the screws start backing out. If you notice screws from the roof that keep showing up in your flower bed around the house then you may want to get it inspected. Sometimes the screws will back out and allow the metal to get 'winded' which can rip the entire sheet of metal off the home.
As with shingle and metal roofs, if your roof is leaking then obviously it's time to get it inspected. A leaking roof can cause all sorts of damage to your home and will likely only get worse if you don't repair it. There are many roofing contractors that will give you a free estimate and roof inspection if you live in their area. A few of them in the Michigan area are Twelve Oaks Roofing and Troy Roofing Pros. Both of these roofing contractors will inspect your roof and give you a free estimate on repairing or replacing your roof.